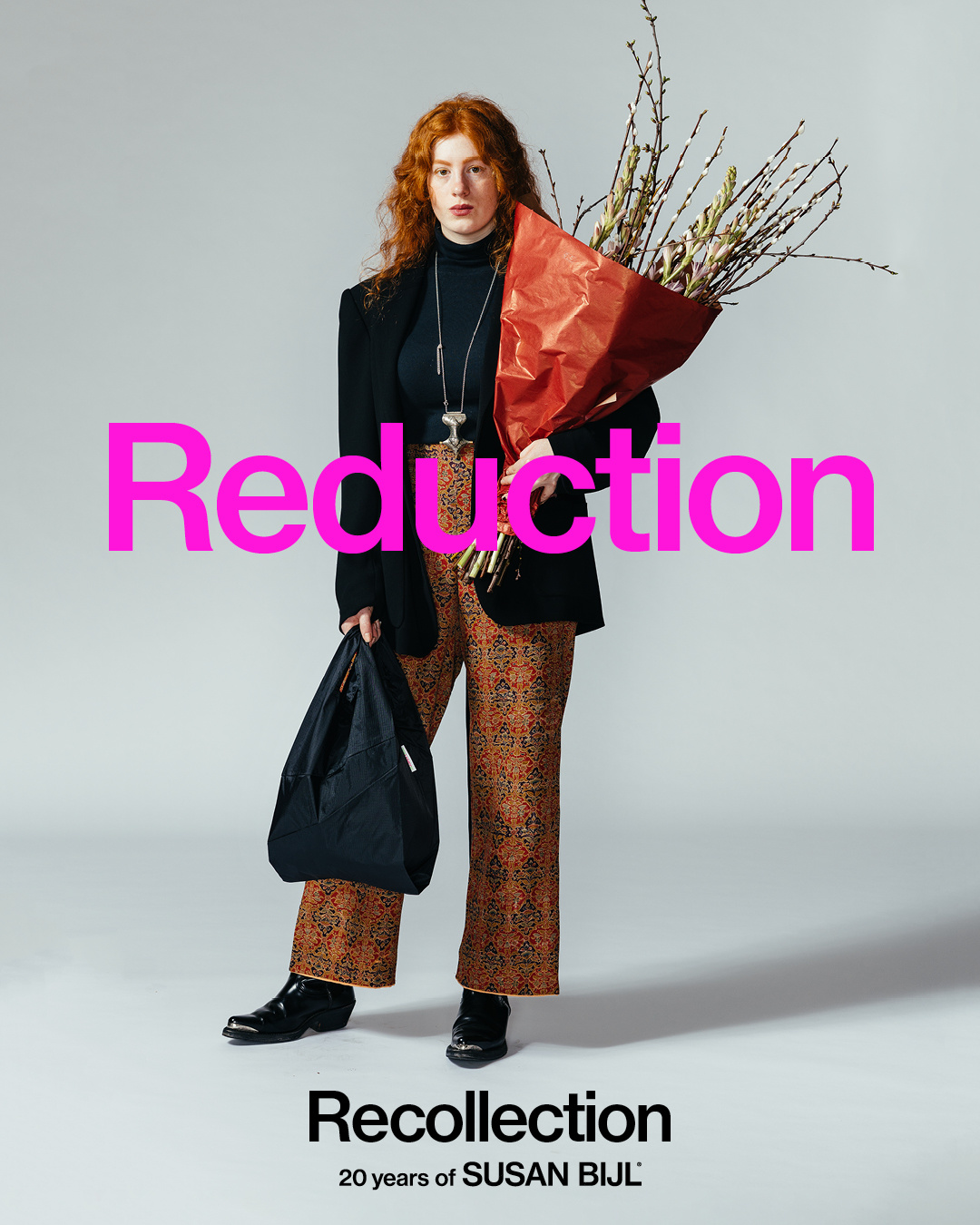 RECOLLECTION, 2020

20 years of reducing waste in a colourful way
2020 marks 20 years of SUSAN BIJL. Therefore our new collection 'Recollection' will offer you 24 of our favourite The New Shopping Bag colour combinations of those 2 decades, as well as newer items in bright colours. 
'Recollection' is not just a flashback on the bag with the flash, it's also a rejoice of plastic not produced, not used, not wasted, and not ending in nature. It's a remembrance of what SUSAN BIJL is: a sustainable alternative, a catalyst in the revolution.
100% recycled ripstop nylon
'Recollection' is also a flash-forward, as we continuously rethink our means of production, in a constant reevaluation of our impact on the environment. Recycling is key, and so is repackaging. The research never stops in our effort to reshape consumer behaviour. 'Recollection' is one of the first SUSAN BIJL collections completely made of recycled ripstop nylon.
collection
'Recollection' is a colourful celebration, offering many favourites from SUSAN BIJL collections of the past 20 years. Together all these recreated colour combinations form a surprisingly coherent and very joyful overview of what SUSAN BIJL has stood for all these years. Always fresh, always original, and always moving forward.

'Recollection' offers the classic The New Shopping Bag in long gone colour combinations, as well as recent must-haves like The New Pouch, The New Bum Bag and The New Backpack in combinations that are all new. As we cannot look back, without reimagining the present and shaping the future.